Aurora 0.5
The Orpheus Advantage:
25 years plus Design Experience
Delivering "The Emotion Quotient"
The Aurora 0.5 features:
Custom made kevlar cone on a non resonant polymer chassis
Silk dome tweeter with critically damped chamber
Crossovers utilising air core inductors
Audiophile grade metallised polypropylene capacitors
2oz copper foil custom made PCB
Cabinets using furniture grade timber veneer
Aurora 0.5
Specifications
Design
2 driver, 2 way sealed box rear speakers
Purpose
On-wall
Frequency range
-3dB 65Hz to 22KHz
-6dB at 58Hz and 25kHz
Frequency Response
70Hz to 20KHz ± 2dB
Sensitivity
88dB at 1 meter, 2.83 V input on tweeter axis
Power Handling
120 watts
Impedance
8 ohms norminal, minimum phase
Crossover
6 element audiophile grade components
2 oz. copper foil PCB for maximum connectivity
Drive Units
Custom designed 5" kevlar cone bass driver
30mm silk dome tweeter
Cabinet
16mm Mdf
Dimensions
190(W) x 150(D) x 286(H)
Weight
5kg (each speaker)
Finish Available
Black Oak, Mahogany, Cherry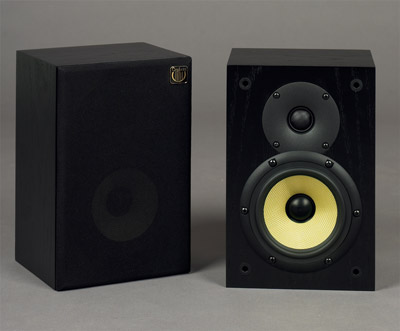 How does it sound?
The Orpheus Aurora 0.5 is all about "The Emotion Quotient". The Aurora 0.5 is ideal as a mini bookshelf or a rear effects speaker.The most vital ingredient of the Orpheus design recipe is technically difficult to quantify. It is that intangible quality that seems to draw you into the music. This is the loudspeaker designer's ability to engage the listener to the musical event. So you don't just hear the music, you respond to it emotionally. The proof is in the listening! Put simply it means you get a lot of musical pleasure for your money.